Benson manages an e-commerce platform selling pet accessories and men's beauty products in South Africa focused on guiding shoppers to have a seamless purchase experience. Benson hardly gets some sleep at night. Although he focuses on selling African brands, he cannot explain why the traffic and visitor conversion on the platform is low and unpredictable. This is a common concern for people like Benson on the continent.
Digital retailers based in Sub-Saharan Africa battle with low margins, shoppers' distrust, product or service mix decisions, and logistics problems. A bigger concern for digital retailers is that shoppers in Africa continue to find it more comfortable to shop on Amazon or Alibaba than local e-commerce platforms. While these concerns are important, digital retailers may underestimate the power of focusing on users and not just buyers.
Digital retailing is not just about getting shoppers to buy more but about understanding how and why shoppers consume brands. Consumption drives purchasing and shoppers will not purchase from retail outlets when they are not willing to consume brands. Digital retailers that focus not just on shoppers but also on consumers secure a higher advantage over their peers. There are three major consumption trends in the continent that digital retailers must keep in view as they re-think their sales strategies.
First, African shoppers signal their life aspirations when they consume brands. Feyi Olubodun elegantly shares these insights into his work on African brand consumption. He stresses that shoppers in Africa buy brands of their socio-economic class to signal that they are preparing their children and dependents for a higher status in life. For example, middle class shoppers purchase educational products, personal care brands and travel destinations while low-end mothers buy premium diaper brands that signal their aspirations for their children's future.  
Second, the place of consumption also signals the choice of brands Africans consume. A study on alcoholic beverage consumption in Nigeria found that beer drinkers purchase and drink premium brands when in public but drink low-end brands when in private. Feyi's book emphasizes that this happens because Africans moderately consume brands at home but flamboyantly consume brands in public to win the affirmation of their social community.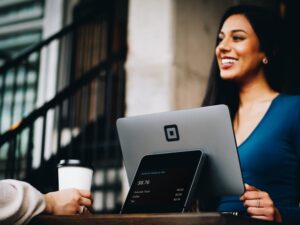 Third, African consumers prefer global brands that use local insights to stay culturally relevant to indigenous brands. The latest results on the Top 10 most admired brands in Africa show that MTN was the only African brand that made it to the list in the 7th position. Other big African brands like Safaricom in Kenya and Dangote in Nigeria did not make it to the list. Nike took the first position, followed by Adidas, Samsung, and Coca-Cola. Global brands like Coca-Cola have spent decades on the continent improving brand visibility and accessibility by using local cultural insights and campaigns to drive continuous customer engagement. The result is that African consumers recognize these global brands as African because of their intimate and contagious connection with shoppers. These trends suggest that there are three things digital retailers serving Africa can do to strengthen consumer engagement:
Generate local insights on brand consumption profiles and drivers

: Digital retailers need to collect and analyze data on the portfolio of brands African shoppers consume and how the brand choices develop. African shoppers have influencers, gatekeepers and persuaders who determine what and how they consume. An intricate knowledge of these actors in the buying process and how they affect consumption habits would help retailers come up with more engaging promotions and campaigns. Digital retailers in Africa can use local insights to become storytellers who creatively engage shoppers and consumers during purchase situations.

Position your e-commerce platform as a space for social signaling

: Consumers care about where they consume brands and what the locations mean for their social status. Digital retailers can act as consumption orchestrators by designing features on their websites and platforms that help shoppers celebrate brand consumption among their peers. Peer-to-peer ranking and rating metrics can help digital retailers to understand which brands have a stronger social signaling effect. In this way, e-commerce platforms can move away from just being shopping sites to becoming social spaces for celebrating brand consumption.

Recommend products that signal consumers' life journeys not just popular products

: The mix of products and services to display on platforms has a strategic importance for retailers. Investing in the wrong product or service portfolio can hamper retail profitability and lead to retail brand erosion. Retailers often make the mistake of only recommending and promoting popular products that deliver high financial returns. The drawback of this strategy is that the most popular brands online may not be the brands with the highest social consumption or signaling effect. Digital retailers who recommend popular brands with a high social signaling effect are more likely to attract a higher level of traffic to their sites.
Digital retailers have a lot to learn about African consumer behavior. I encourage digital retailers to reflect on these recommendations as they position their businesses for the near future.
 Sources: 1. ""The Villager: How Africans Consume Brands""
                  2. Africa's Best Brands Report, African Business Magazine, June 2020