Three Ways Your Route to Market Can Standout from Competition in Africa
Bayo is a mobile POS agent patrolling the streets of Lagos, Nigeria. He wakes up at 5am, cleans up his motorbike and hits the busy streets of the city. His pocket is his cash vault while the POS machine rests on the base of the motorbike. Street pedestrians make cash deposits and withdrawals, fund transfers, utility bill payments, airtime recharge, and other related services through Bayo. On average, Bayo dispenses about $800 for every 20 transactions. Bayo is a route to market. He is a channel for making the service available, visible and accessible. There are several people like Bayo in several industries within Africa. Marketing managers, salespeople, business owners and business development managers spend a significant amount of resources trying to build routes to market (RTM) within the cities where their businesses operate on the continent. Route to market builders seeking to standout in Africa should avoid making three fundamental mistakes.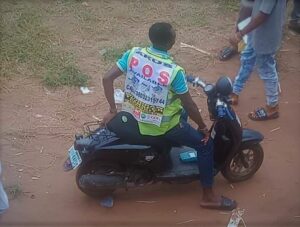 Deploying the Same RTM Model Everywhere: A common practice among route to market builders is to copy the distribution model in the host country and use it in the unfamiliar country. Some marketers and salespeople with new product and services simply google the route to market diagrams for similar products or services and deploy them in the relevant region or territory. The problem with this approach is that it does not take into consideration the diversity in user, purchase and channel behaviors across the continent.
Africa has over 50 markets comprising unique but distinct cultural, purchase and consumption patterns The predominant routes to market in the continent are a mix of informal channels (such as open-air markets, street vendors, kiosks), modern trade outlets (shopping malls, speciality retail outlets, supermarkets), hybrid trade channels (mix of informal and modern outlets) and e-commerce channels. Modern trade outlets are predominant in South Africa while open-air markets and street vendors account for over 80% of retailing activity in Nigeria. Kenya largely follows a hybrid approach while the predominant trade channel in Angola is roadside kiosks. Businesses copying routes to market may discover that they are selling the right products or through the wrong channels. The starting point for building effective routes to market is identifying the differences in user, customer, competitor and distributor behaviors and then deciding on the service outputs that would match those differences. While it is challenging and time-consuming to carry out this exercise, it is more profitable in the long run. 
Underestimating the influence of channel members in purchase decision making: Route to market builders on the continent often underestimate the influential power of agents, retailers and distributors. The prevailing assumption is that these channel members are simply distributors and not active influencers. I will share three examples that challenge this assumption. First, the Market Traders Association of Nigeria (MATAN) is a powerful force whose target is to register 40 million registered members by 2023. This association operates in open-air markets in Nigeria as price fixers, informal regulators and brand ambassadors. Similar associations on the continent include Sierra Leone Traders Union and Ghana Union of Traders (GUTA). 
Stylists in the hair extension market of Nigeria are the second example. There are over 100, 000 hair salons in Nigeria with a buying power of $200 per purchase. Hair stylists influence 83% of purchases for wet hair products in the country. These stylists serve as purchase gatekeepers, initiators, endorsers and persuaders. The third example is the street shopping channel in Lagos, Nigeria. A 2016 study of the Lagos street shopping channel identified 10 regional clusters that account for 26% of retailing activity in the country specializing in diverse product categories. Apparel and fashion accessories were the highest revenue generators for street sellers in Ojodu Berger (2nd largest cluster). Books and bibles were the highest revenue generators for street sellers in Ajah (3rd largest cluster) while electronics and household durables were the highest revenue generators in Iyana Ipaja (5th largest cluster). There is clearly a regional distribution in the assortment and control of products sold on the streets of Lagos. A critical insight from these examples is that channel members are micro and macro influencers in Africa. They are sometimes more influential to purchase decisions than celebrity influencers. Those who invest in understanding the types and domains of influence of channel members can more easily build profitable and sustainable roots to market.
Ignoring the channel members' willingness to distribute: Marketers in Africa pay attention to the customer's willingness to pay but do not pay sufficient attention to the channel member's willingness to distribute (WID). The willingness to distribute is how ready a channel member is to distribute products or services. Measures of WID include the risk appetite, price sensitivity and service capabilities for making product and service availability possible. An interesting example is the case of Multipro Consumer Products Limited is the largest company in Nigeria dealing in Sales, Haulage and Logistics, a fully owned company of the Tolaram Group that redistributed products of the group's portfolio. The company found that the WID levels of its regional distributors varied by territory in the country. Regional distributors in the South-West were price sensitive, space constrained and dependent on Multipro to redistribute 70% of their products. In the North, regional distributors placed a premium on trust, prestige and cultural intelligence. The reliance on Multipro for redistribution was at 90%. Eastern distributors had the highest buying power, were quality conscious, purchased high-end brands and relied on Multipro to distribute 50% of the products. These examples suggest that willingness to distribute levels varies by territory.
What should route to market builders in Africa do to stay ahead of competition?
Test before you scale

: Route to market builders should test the distribution models they create before rolling them out. Routes to market are expensive to build. It makes financial and strategic sense to deploy the model in a small territory for a short period and learn from the experience. Builders testing routes to market can ask: 
Does the distribution model offer the required speed to market?

Is the cost to serve through the channel substantial or manageable?

Are the products and services visible and accessible enough to the target customers?
Testing the route to market can make it easier for marketers to assess the WID and identify the regional differences in user, purchase and channel dynamics.
Choose influential channel members whose values align with yours

: Influential and competent channel members are a valuable asset to every company. However, competent channel partners with the wrong values can easily sabotage the routes to market of companies that contract them. Route to market builders who focus on investigating the values and characters of potential channel members before engagement are more likely to succeed. The reason is that routes to market are not just conduits for making products and services available, but also a set of integrated and trustful relationships between members.
Prepare to be Agile

: There is a lot of room for innovation in route to market development in Africa. Marketers should not be afraid to step out of their comfort zones. Marketers can innovate around" phygital" routes to markets

.

Phygital routes to market are a hybrid of physical and virtual distribution channels that enable customers to purchase seamlessly both in person and online

. Globus Bank has positioned itself as Nigeria's foremost phygital bank that is 20% brick and mortar and 80% online

. Occasions and events in Africa offer another domain for developing alternative routes to market. Virtual or physical church and sports events attract millions of followers on the continent. Other events celebrated in the continent include seasonal gifting, ethnic and commemorative events, social gatherings and parties. Event planners and managers are routes to market that marketers can give more attention. Occasions create a particular sentiment and purchase disposition in customers that route to market builders can explore.
Avoiding the common mistakes in route to market design can be a source of competitive advantage for businesses in Africa. I encourage the African route to market builders to reflect on these recommendations. 
Ref/Sources:
1 Euromonitor Report: Retailing in Nigeria, 2020
2 https://www.bcg.com/publications/2017/globalization-winning-in-emerging-markets-drawing-route-market-multinationals-africa
3 https://worldstagenews.com/market-traders-association-targets-registration-of-40m-members-by-2023/
4 Uchenna Uzo, LBS Case Draft, 2021: Godrej Consumer Products Limited: Routing for the Top in Africa's Largest
Economy
5 Uchenna Uzo and Chris Ogbechie, 2016: Qualitative and Quantitative Study of the On-the-go channel in Lagos
6 Uchenna Uzo (2020). Multipro Consumer Products Ltd: Managing Sales
and Channel Performance,
https://www.thecasecentre.org/educato…
7 https://blog.euromonitor.com/phygital-reality-consumer-lifestyles-will-straddle-the-physical-and-digital-worlds-in-2021/
8 https://nigeriannewsdirect.com/globus-bank-mobile-app-is-best-rated-in-the-banking-sector-ceo/