The first time Marie Noelle went to Accra on a shopping trip, she was surprised to find several colors of buildings in the commercial district. The colors included yellow, orange, and green. She cringed as she muttered, "these colors are too overwhelming for my Ivorian taste". Buildings in Abidjan were colored blue, beige, light gray, and white in sharp contrast to those in Accra. Similarly, Godrej's INECTO Super Black brand entered the Ivorian market in 2014, using the same packaging as it did in Ghana. The package had a black and gold background while showing a black African lady. Ivorian customers rejected the Godrej brand and opted for Ebene whose package had a brown skinned girl with gray and blue backgrounds.
What went wrong in these two cases? Did Marie Noelle and Godrej get their due diligence right? Can we say that they did not fully understand the regional differences in regulation, political climate and economy? While this is debatable, there is something African businesses doing intraregional trade often neglect. The customer buying culture is a major determinant of trade success on the continent. We refer to customer buying culture as the learned norms, customs, traditions, and values that influence purchase preferences.
Insights from our observations, case writing and in-depth interviews show that customer buying cultures in francophone and anglophone Africa are not the same. Francophone African customers are mainly aesthetic purchasers who prioritize appearance, color type and packaging over functional benefits when purchasing new products. Association with the French cultural heritage predisposes Francophone African customers towards beauty, fashion and aesthetics. These customers are sensitive to the look and feel, colors and the appearance of package designs. Service businesses are not left out. Customers also care about the color combinations of office arrangements, dressing colors of office staff and the aesthetic appearance of sales employees. Color is actually a signal for quality among some Francophone African consumers.
On the other hand, Anglophone African customers are pragmatic purchasers who care more about the functional value of the product or service than other purchase determinants. For instance, customers buy Key and Duck soap in Ghana without the packaging because it has a good cleaning effect. These findings clearly suggest that companies introducing new products from one region to the other will burn their fingers if they adopt a one size fits all approach.
From Francophone to Anglophone Africa
Are you a francophone African business interested in introducing your brand to anglophone Africa? Here are some tips to secure purchase patronage and market penetration.
Generate the right data and insights: Understanding the buying culture of any country is hard work. The process goes beyond mining purchase databases. Francophone African businesses serious about understanding anglophone African consumers must watch, take part, think and actively engage with the target audience before launching their products. Businesses must also find out the reasons for non-consumption and dissatisfaction. Opportunities for breakthrough innovation in new markets come from carefully understanding why customers choose not to consume brands.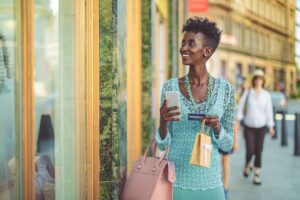 Emphasize the job of the brand: Francophone businesses penetrating anglophone Africa require a change of mindset. Anglophone customers care more about the job the product does than its appearance. It is therefore pertinent to focus brand campaigns more on clarifying the brand features relevant to doing the job the customers want done. Breakdown your narrative to explain how each feature connects to the five senses of touch, smell, taste, hearing, and sight. You can tell the story about how the brand's color addresses a pain point for the Anglophone customer. You can explain how the packaging or service bundling addresses the social, ethical, psychological and cultural needs of the buyer. Build your message around the goals Anglophone buyers are trying to achieve in particular occasions and instances. 
Consider repackaging your brand:  If you are a Francophone business, you probably already know that a love affair involving customers and brands usually begins with a visual experience. Elegant product and service packaging is a powerful tool for sustained consumer engagement. However, a brilliant package with an excellent color in Francophone Africa is not enough to attract Anglophone African customers. For example, our in-depth interviews with Nigerian customers revealed that the brand color occupies the 5th position as a purchase determinant for 30% of men in the sample. On the other hand, color is not a purchase determinant for the other 70%. In the case of women, color occupies the 3rd position as a determinant. These findings suggest that brand colors matter more to women than men in Anglophone Africa.
Businesses can carefully use these insights on gender to create different types of packages with different color combinations to appeal to male and female customers. Businesses can also redesign product packaging to facilitate multiple usage situations. Products and services have multiple usage purposes different from those envisaged by manufacturers. Redesigning the package of the product or service to make creative usage possible is a great way for Francophone businesses to achieve competitive advantage. Repackaging for creative consumption makes it possible to fuse aesthetic and pragmatic attributes into the brand campaigns. Packaging is also time bound and businesses must know the signals that trigger redesign. 
From Anglophone to Francophone Africa
Anglophone African businesses planning to launch brands in francophone Africa must follow a couple of steps.
Select and Match Appropriate Colors: The first thing to find out is whether your brand color is attractive to the Francophone audience. Have you chosen colors that appeal to or repel the Francophone customer? These customers have largely retained color preferences originating from French culture and mixed them with local ethnic preferences. Customers in Cote d'Ivoire, Congo and Senegal love to see the blue color on packaging luxury products, convenience goods , banking products, etc. These customers detest flashy colors (yellow, orange, dark green) which signal poor taste and careless flamboyance. Focus groups, market testing and observation can help to identify customer perceptions about brand color. In cases where brand colors are unattractive, Anglophone businesses can consider introducing complementary promotional items (flags, t-shirts, etc) and product bundles that carry colors attractive to the target audience. Another important consideration is whether the brand color is a differentiator in the new market. Unique colors that stand out in the store, office, street or virtual space but do not repel the consumer can create sustained excitement for the new brand. For example, the red color of Bel Aqua's bottled water in Ghana was a key differentiator that helped the brand to take over market leadership from Voltic water.
Match the Message with the Color: Once your business identifies the color, the next step is to decide on your brand message to support the color. Brand colors and brand messages must be consistent and aligned. A clear and interesting message supported by the right colors can make brands more memorable within new markets. 
Use Media Channels to Promote Cultural Icons: Anglophone businesses with existing brands can successfully introduce the brands to francophone Africa if they understand ethnic peculiarities of the region. Colors have diverse symbolic meanings that vary by ethnic groups. Gold symbolizes wealth and prestige in the Ashanti tradition. Consequently, the bank BGFI has blue and gold-gray colors to attract high net-worth individuals and wealthy corporate clients. Anglophone businesses can also use creative consumers, value adding retailers, influencers and creative advertisers to project the aesthetic and emotional messages about the brand. Creative consumers in Francophone Africa can offer novel ideas on appropriate uses, colors and messages. Value adding retailers can provide credible information on the colors that will stand out and fit with products in the store. Micro influencers and brand celebrities can use culturally relevant messages to establish an emotional connection with the brand. Creative advertisers can offer a cost-efficient campaign.  
Africa is clearly not one market. Enormous opportunities await businesses who understand and navigate the buying cultures of various regions on the continent.