Henry Ford once said that stopping advertising to save money is like stopping your watch to save time. There is no better time to ask whether he would say the same if he lived in today's world. Brand managers, marketers, salespeople and organizations continue to cut advertising budgets as they search for cost efficiency. Advertising agencies serving organizations continue to face a wave of unprecedented challenges to their creativity. COVID-19 is increasing competition, changing media consumption habits and triggering significant job losses within advertising agencies.
What can organizations with lean budgets do to create highly engaging and cost-efficient advertisements to serve their target audiences? An emerging phenomenon in Africa might offer the answer. African consumers are democratizing advertising through peer-to-peer product promotion without the support of advertising agencies. Africa is fast becoming the continent with the largest number of word-of-mouth advertisers on the planet. The continent's oral tradition predisposes consumers to share stories on the go. Street vendors, open market retailers, market union leaders, door-to-door advertisers and village town criers who represent over 70% of Africa's retailing activity play prominent roles in socializing product ideas and concepts. Young and not so young consumers on the continent also use various social media platforms to share stories and express their views about brands. Organizations in Africa that identify and engage democratizers may end up securing higher returns without the help of advertising agencies. The rest of this article explains how a group of MBA students of Lagos Business School democratized advertising in the telecommunications industry of Nigeria, which commands the highest advertising spend in the country.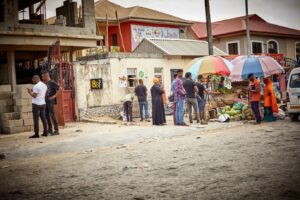 Five different teams of the MMBA 2 class took part in an MBA advertising contest. These teams had no advertising background, no funding support, and did not work for advertising agencies. Each group had two weeks to create a TVC for a fictitious brand selling airtime and data to consumers in Northern Nigeria while appealing to consumers in Southern Nigeria. The product was called freedom plan offering airtime at 11kobo per second with a *000# code. The brand had to be vibrant, fearless, appealing and aspirational.
The Sparknet team emerged as the winner of the contest. The team used a voting process to come up with the brand colors ( orange and purple) and used a story testing process to identify the best concept. Team members funded the project from donations. In the words of a team member:
We thought of showing the journey of a northern woman, leaving the comfort of her home and always cooking in the kitchen, going out and doing exploits, starting a business, becoming the CEO of a top Fortune 500 company. We didn't go this route when we realized that it was too sensitive for the Nigerian market and may send a wrong message.
Another team member explained:
After two weeks, God spoke to us clearly about Musa. Musa was a security man who sees a lot of this happen at his gatepost. He heard about the freedom plan and saw his boss come home with an unknown lady. He decided to share to the world what he felt he saw. We deliberated on this for 3 days; we sent a voice note of the advert idea to our friends in the north, to scrutinize it and let us know if it will be accepted in the north and they all gave us their honest feedback. We added humor and created a relatable story.
You can watch the winning advert on TVC and radio formats below:
TVC AD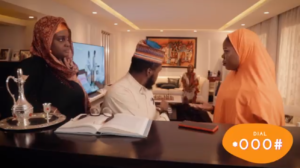 RADIO AD
This story suggests that organizations can actively engage democratizers of advertising in several ways.
Focus on heterogenous teams: Consumers with diverse demographic characteristics, backgrounds and skills are likely to be more creative than consumers who are less diverse. The diversity of the Sparknet team made up of engineers, economists, business analysts and human resource officers triggered a high level of creativity.
Engage the team on specific but flexible targets: Organizations can get more for democratizers when the objectives are clear but flexible. Rigid goals and targets can stifle the creativity of groups. Complex advertising briefs with several parameters will not work well for democratizers.
Insist that advertising agencies work with democratizers: Brand managers, marketers, and salespeople can challenge advertising agencies to work with democratizers when creating campaigns. The synergy between both stakeholders can trigger a high level of creativity at reduced costs.
Reward high-performing democratizers: Not all democratizers are impactful. Some democratizers are more influential than others. Organizations can reward more impactful democratizers by creating contests, awards, training programmes and bonus schemes.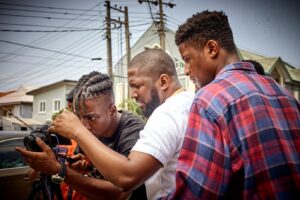 Organizations in Africa recognize that relatable and credible advertising is effective but expensive. Democratizers of advertising on the continent offer organizations the opportunity to save time without stopping their watches. The staying power of democratizers will only increase. It is time for complacent advertising agencies to rethink their strategies. 
Sources:
https://adage.com/article/cmo-strategy/virtual-influencers-more-job-cuts-and-uptick-small-agencies-tap-2021-forrester-predicts/2290336

 

Trends in Advertising and Cultures in Nigeria, 2018, Communication Cultures, Vol 1, No 1